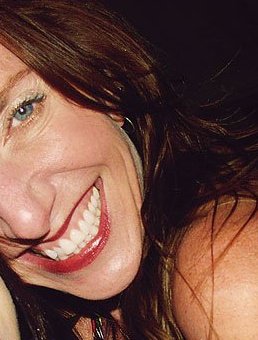 Statement – Unusual abstract art captivates me, and I've long yearned to create it. I'm a maker of many things but was immediately drawn in when happening across alcohol inks, a medium new to the fine art world. Most people hadn't heard of the inks and few abstract artists were work with them. When starting a piece it's impossible to predict the end result, as the vibrant inks are challenging to control. I figure out when and how to impose myself with other mediums and tools, and each painting eventually reveals what it was meant to be. When viewing those pieces, everyone sees what they want to see. I invite viewers to make their own discoveries.
Due to the inks' recent growth in popularity, I found myself needing to do something different. I began experimenting with other mediums and techniques to create crows. I'm in love with my crow family and take great pleasure in honoring them in my new work. I'm collaging using pictures of my crows, adding altered Nat Geo pages and patterned papers, and then employing other mediums by building up layers until I'm happy with the result. Creating crow pieces has been rewarding and uplifting, as I lost three of my sweet & clever corvid friends.
In January 2022, I joined Gallery 113 in downtown Colorado Springs as a member artist. You'll find many of my paintings, large and small, as well as my new hand-painted leather bracelets and key chains. Gallery 113 is located at 125 ½ N. Tejon.
Bio – Teri Homick is best known for abstract ethereal paintings in alcohol inks and her mixed media crow pieces. The additive and subtractive nature of her process with the free-flowing inks often brings forth haunting figures subject to interpretation. Her current body of work features ink pieces, and also pays tribute to her crows. Teri has been profoundly impacted by these magnificent creatures and she's incorporating acrylic, pastel, and various collage elements in these crow works. After being inspired on a recent trip to Italy, she started painting on leather with the inks and taught herself how to make unique bracelets and other goods.
Homick's education is in design, marketing, and advertising, which she's applied to an extensive newspaper career in Texas and Colorado Springs, spending the last 29 years at the Independent. As a relative newcomer to the arts scene, Teri's been well received, having been in 17 exhibitions in her three years of showing, and is thrilled to have embarked on this new chapter in life as an artist.